The Team
RGG Associates work with a number of freelance consultants located throughout Yorkshire and The North East of England. They are all experienced practitioners and occupationally competent and qualified assessors and/or internal verifiers.
Erica Rowell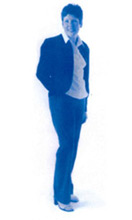 Erica Rowell, co-founder and director, has extensive experience of career development work in schools with young people and with adults. She has worked as a manager, trainer and assessor for Careers and Connexions organisations.
For RGG Associates Erica designs and develops bespoke training programmes for organisations undertaking the Level 4 Diploma in Career Information and Advice and the Level 6 Diploma in Careers Guidance & Development. She has written the course materials & currently delivers the CEC funded Level 6 Certificate in Careers Leadership throughout Yorkshire & Humber and the North East regions.
Claire Grimwood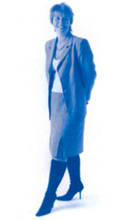 Claire Grimwood, co-founder and director, has worked as an adult guidance practitioner since 1993 and assessor/trainer since 2001.
Claire specialises in sourcing Career related and Labour market information for use in the Level 4 and 6 training courses and is an active member of the Humber LEP CEIAG working group.
Recently Claire has written and delivered the new Level 6 Certificate in Careers Triage Interviewing to schools and colleges.