Latest News
Another Associate assessor joins the RGG Associates team
March 2022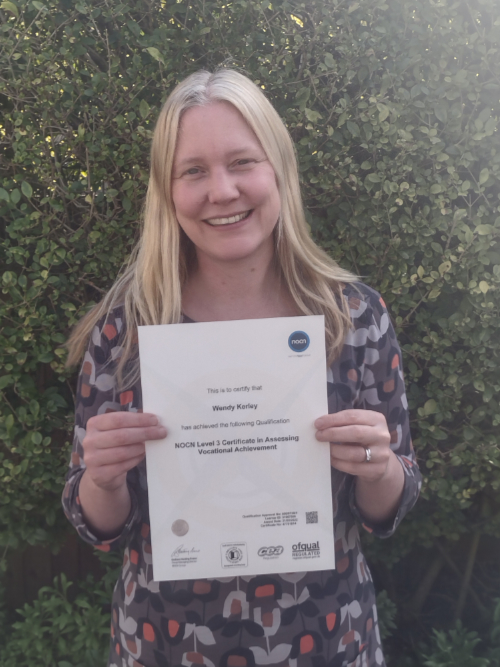 Congratulations are being made once again as we welcome Wendy Kerley to our team of assessors at RGG Associates. Wendy has recently achieved her level 3 Certificate in Assessing Vocational Achievement (CAVA) and is the first learner to pass through RGG Associates new CAVA programme. So double celebrations are in order.
Wendy runs her own business as a careers practitioner and works in a number of schools in the York and Leeds area. We are really pleased that she is already sharing her experience as a career development practitioner with our Level 6 Diploma in Careers Guidance and Development learners.
For more information on the Level 3 Certificate in Assessing Vocational Achievement please go to our course page.
---
WORKING IN PARTNERSHIP
January 2022
RGG Associates are delighted to be working with the CDI (Career Development Institute) to support their newly appointed trainee associate assessors to complete the Level 3 Certificate in Assessing Vocational Achievement.
Qualified assessors who are also qualified and experienced careers guidance practitioners are hard to find. So late last year the CDI Academy Manager approached us as we offer the Level 3 CAVA qualification in a careers guidance context. RGG Associates currently have 3 careers guidance practitioners undertaking this qualification, one of whom is working as a trainee associate assessor with RGG Associates.
This qualification is a great addition to the careers guidance practitioner's CV as it allows them to add another 'string to their bow' if they are freelance and they can support their employer if the organisation recruits trainee careers advisers.
For more information on the Level 3 Certificate in Assessing Vocational Achievement please go to our course page.
---
Achievement of Careers Leader Qualification
October 2021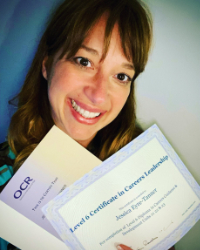 Jess Eyre-Tanner recently gained her Level 6 Certificate in Careers Leader training with RGG Associates and sent us this jolly photo. We couldn't resist sharing it with everyone as she looks so happy. Jess said in her email: "Thank you for all your support and guidance! Big proud me moment!"
We are proud of her too! Well done Jess!
---
NOCN Approval
September 2021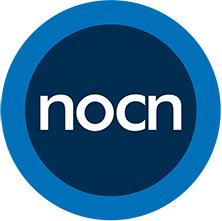 RGG Associates are pleased to announce that as from August 2021 we are an approved centre for NOCN qualifications. Initially we will be offering the Level 3 Certificate in Assessing Vocational Achievement and the level 3 Certificate in information, Advice or Guidance. However, NOCN offer a plethora of awards as well as the opportunity to put together bespoke courses that can be accredited by them. So, if you have any training needs which you think might be met by us through NOCN please contact either erica@rggassoc.co.uk or claire@rggassoc.co.uk
---
Congratulations to Kate Morris
May 2021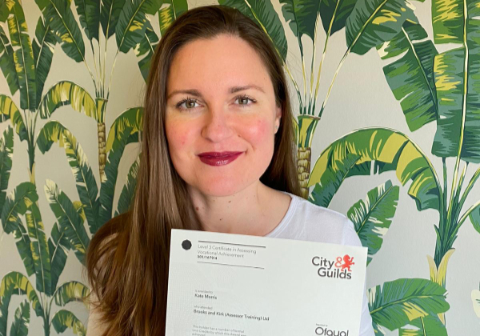 Congratulations to Kate Morris who has recently achieved her Level 3 Assessors Award (CAVA) through RGG Associates.
Kate will be using her new qualification and joining RGG as an assessor for the Level 6 Diploma in Careers Guidance & Development.
Kate brings to the role a wealth of experience as career development practitioner both in schools and with adults and more recently with students at the University of York.
We look forward to working with you Kate!
---
RGG Associates Welcomes a New Associate
June 2020
Claire and Erica are delighted to announce the addition of another assessor to our team. In September Helga Cline will become a full-time assessor and trainer with RGG Associates. She will principally be working with Claire to deliver the level 6 Diploma in Career Guidance and Development, so if you are one of our learners you may get to meet her in the Autumn. You can check out her biog in the Team section of this website.
---
Out of Lockdown Comes Innovation!
March 2020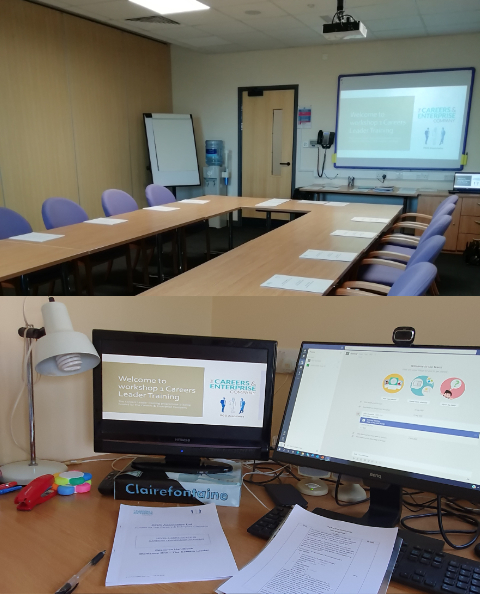 As the country went into lockdown to suppress the Coronavirus it became clear to directors Erica Rowell and Claire Grimwood that our traditional delivery of face to face training and coaching would no longer be tenable.
As we had a number of learners on the Level 6 Diploma and Career Leader courses, we had to act fast to maintain communication with our learners and continue to deliver the quality training which they had been promised.
Over Easter we managed to convert all the remaining training sessions, resources and tutorials that had been planned into online delivery.
Our learners were fantastic, getting to grips with new technology and preparatory reading while keeping their children, pets and partners away from the screen!
Due to the success of the online learning we have created, we have now taken the decision to offer blended learning on a permanent basis.
This will allow us even more flexibility in meeting our learners' needs.
---
RGG Associates Becomes an Approved Supporting Provider for the Higher Apprenticeship Career Development Professional
February 2020
After a rigorous application procedure, we are delighted to announce that RGG Associates have been approved by the Education and Skills Funding Agency (ESFA) to support main and employer providers train their career development professionals. This will be of interest to employers of both Careers Leaders and Careers Guidance practitioners. We can offer the Level 6 Diploma in Careers Guidance and Development as the technical qualification to support the apprentice's in-house training. Please contact either Erica Rowell erica@rggassoc.co.uk or Claire Grimwood claire@rggassoc.co.uk to discuss your requirements.
---
Careers and Enterprise Company's Career Excellence Awards 2019
4th October 2019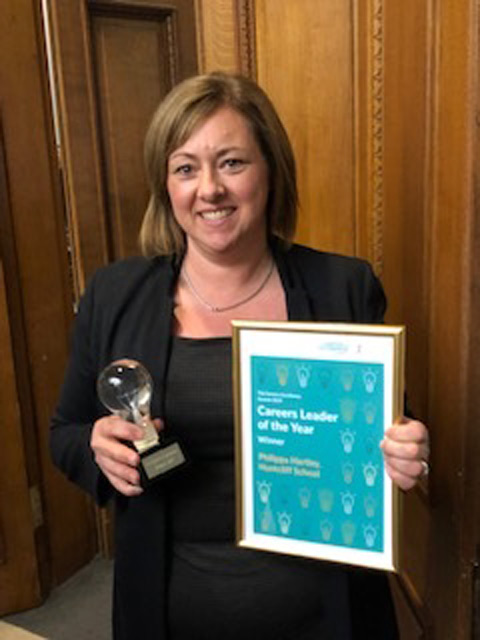 RGG Associates are delighted that Phillippa Hartley from Huntcliff School North Lincolnshire was named as Careers Leader of the Year at the Careers and Enterprise Company's Careers Excellence Awards 2019 held on 27th September.
Phillippa was a learner on RGG Associates first Level 6 Careers Leader Award course in the Humber which started in November 2018 and as she says:
"All the training and the hard work paid off on Friday when I attended the national awards!"
Huntcliff School was also commended for their progress made in achieving the Gatsby Benchmarks.
We also have associations with another Careers Excellence Award prize winner as Jackie McGarry, Careers Leader at Catcote Academy in Tees Valley who won the SEND Champion of the Year Award, attended our Level 6 Careers Leader course in the North East also during 2018. Congratulations to Jackie for all her hard work in raising the profile for SEND careers!
Over 200 nominations were accepted for the 12 categories and the winners were chosen by panel of independent expert judges.
Claudia Harris, chief executive of the Careers and Enterprise Company, said: "The organisations and individuals recognised are setting the bar in careers provision across England and changing the lives of the children they work with.
"We are delighted to be able to celebrate their work and look forward to seeing their continued impact in the years ahead."
An article on the winners of the Careers in Excellence awards can be found through this link: https://schoolsweek.co.uk/who-were-the-winners-of-the-careers-enterprise-company-annual-awards-2019/
A full list of winners can be found on the Careers and Enterprise Company website.
https://www.careersandenterprise.co.uk
---
Careers England Position Paper: Personal Guidance
4th September 2019
During 2018 Erica Rowell was invited as a member of Careers England to contribute to a Task Group hosted by Careers England and The Edge Foundation to create a position paper on the value of Personal Guidance (Gatsby Benchmark 8) in schools and colleges. This paper will be used to advise ministers in the Department of Education and other public and funding bodies when considering parliamentary policy and reviews of spending.
---
Careers Consultant from the University of York gains her Level 6 Diploma in Career Guidance & Development
18th April 2019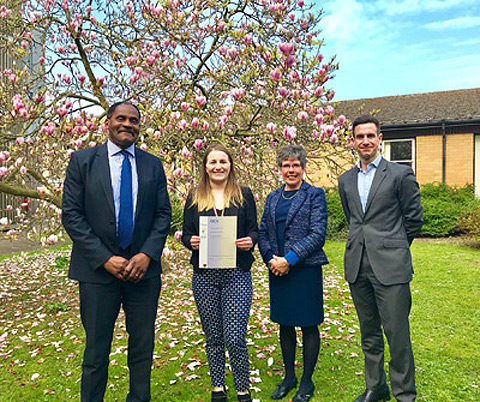 In October 2017 RGG Associates were approached by the University of York to train two newly recruited members of staff from Careers and Placements to gain their Level 6 Diploma in Career Guidance and Development.
Pip (pictured) joined the University in 2017 from AVIVA where she worked as an executive recruiter. Tom Banham (Head of Careers and Placements) and Kelly MacDonald (Employability Manager) were keen to trial a trainee model and the opportunity to develop a clear talent from within the organisation as well as bring a fresh perspective to the existing Careers Consultant team. Recruited at the same time the other candidate, Charlie King, works as Placement Co-Ordinator within the Department of Politics. Both candidates embarked on the Level 6 Diploma with Erica Rowell from RGG Associates in the Autumn of 2017. Although the contextual base of the knowledge aspect of the qualification was adapted to suit the HE environment, as usual the Level 6 included the completion of some academic assignments, workshop attendance, professional discussion and observations in the workplace. Pip has achieved her Level 6 ahead of schedule and has consistently received excellent feedback on both her academic work and her practice from her assessor. Pip's colleague from the Department of Politics will soon be joining her as a graduate of the Level 6 Diploma with RGG Associates.
Pictured are (left to right) Wayne Campbell newly appointed Academic Registrar for Student Services University of York, Pip Rackstraw Careers Consultant, Erica Rowell Director of RGG Associates and Tom Banham Head of Careers and Placements University of York.
---
The Careers & Enterprise Company
11th April 2019

Two RGG Associates Careers Leader courses have now been completed by 25 delegates and the feedback has been very positive.
The delegates have enjoyed the opportunity to spend time together in the training workshops sharing ideas as well as concerns and they have all enjoyed lively debates on topics such as using leadership skills to gain support from SLT, and introducing new resources and ways to use LMI with students. The networks created by the courses are continuing to develop as delegates use group email to contact each other and share resources.
The courses are quite intensive – they last between 16 to 18 weeks with quite a tight turnaround for written work. But on the whole delegates said that they preferred to 'get on with it' and the tutors are always prepared to negotiate an extension to a deadline if necessary.

The online tutorials have worked well as delegates have been able to arrange these around their work schedules and the professional discussions that are carried out to complete a number of the assessment criteria from the level 6 units are a popular way of submitting evidence.
Overall delegates found it helpful to have the time to review and to consider fresh ideas and perspectives which can be incorporated into their careers programmes. Many of them in their feedback particularly enjoyed the session on leadership and management where we discussed strategies to 'lead' and 'manage' without necessarily being in a position of authority.
Quotes from Careers Leaders reflective logs which are completed after every workshop:
'However, there is no doubt this training course has developed me significantly in my increased knowledge of the theories that underpin much of what we do and it has provided me a secure base of expertise to advise others within our school.'
Deputy Head North Lincolnshire Academy
'I got quite a lot out of this session. The group is starting to know each other more, especially as we got the opportunity to do some group work. I don't think that I was fully on board about doing the qualification at the start and agreed to do it as I'd had a change of job role but I am now starting to see the real value of the qualification and it is developing me more as the careers leader and getting me to question the activities that we do, the learning outcomes and what can be done to improve the programme for our students.'
Careers Leader Secondary 11 – 18 school Humber region
Two further courses are being delivered over the spring and summer terms and a further two are starting in the Autumn term. Please contact Erica Rowell erica@rggassoc.co.uk or Claire Grimwood claire@rggassoc.co.uk for further information or book your place via the Careers and Enterprise Company website. https://www.careersandenterprise.co.uk
---
New Careers Strategy
13th December 2017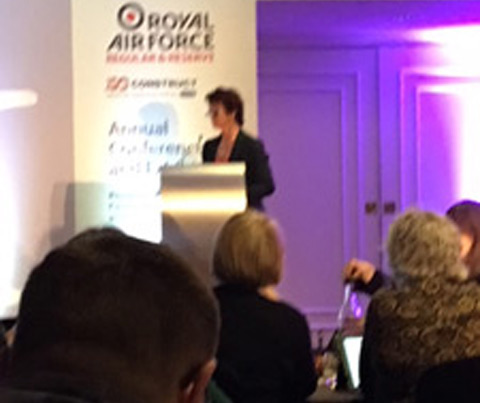 Claire was delighted to be present at The CDI Conference on 4 December to witness Anne Milton MP announce the Careers Strategy "Making the most of everyone's skills and talents".
It was really positive to hear Anne Milton talk about "Guidance must be impartial and delivered by qualified practitioners, putting the needs of the individual first" explained Claire." We have already spoken to many schools this week wanting to train their staff to Level 6 so they are able to provide the "in house" careers guidance.
There has also been an increase in the enquiries from schools wanting to train the Careers Lead in the 3 unit "Level 6 Certificate Careers Leadership" after the announcement of the Strategy".
For further information please contact Claire Grimwood claire@rggassoc.co.uk
or 01482 657003 / Erica Rowell erica@rggassoc.co.uk or 01759 318380
---