Level 6 Certificate in Career Leadership (CEC Funded)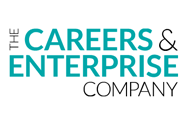 Who is this qualification for...
This Certificate has been designed for practitioners working in schools that lead and develop careers provision in an education environment but do not interview or practice as a career professional.
This certificate can be used to support planning and delivering Careers Programmes against the Statutory Guidance requirements including the Gatsby Benchmarks and QiCs quality standards
The certificate requires completion of the QCF Level 6 units:
Lead and manage career development work in an organisation;
Continuously improve career development work in an organisation;
Plan and design career-related learning programmes.
How is it delivered...
RGG Associates are delivering courses in Yorkshire, the Humber and the North East funded by the Careers & Enterprise Company. The course consists of 5 full day training workshops and 5 individual Skype coaching sessions and completion of the 3 units listed above. Topics covered:
The Careers Leader – role and responsibilities
Developing the Careers Programme
Using Careers Resources and LMI to support Career Decision making
Theories in Career Decision making
Effective Leadership and Management
Attendance at all training workshops plus written assignments and professional discussion are used to provide evidence for this qualification.